Our staff says it all.
We pride ourselves on providing outstanding service from our consultations and implementations to year round maintenance. To make this happen we rely heavily on our award winning staff. Land Effects provides timely, affordable landscape service that meets your goals and keeps your outside space in tip top shape. With decades of experience we can assure you that your job will be completed right the first time and that you can count on us for our expertise and experience.
Get to know us and give us a call today to get your next project started. Need maintenance? When you call we will take care of your needs right away.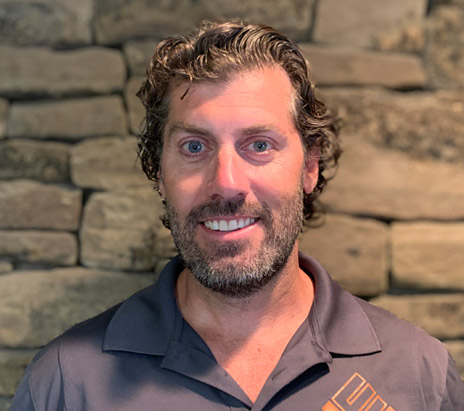 Tim Schmidt, Owner
Tim Schmidt has been working and playing in the Central Oregon area for the past 15+ years. Upon graduating from South Dakota State University where he received a Bachelors of Science degree in Landscape Design, Tim then took his first job at a landscape design firm in the Chicago, IL area. Here he received accreditations of Certified Professional Nurseryman award. Later Tim spent 3 years in the Saint Louis, MO area working at a landscaping firm. Moving to the Bend area in 2001, he has been in the landscape profession for more than 20 years. In 2007, Tim partnered up with Tom Busik to form the company Land Effects Inc.
Accreditations:
Bachelor of Science in Landscape Design (South Dakota State University)
Certified Professional Nurseryman
Award Winning Designer
Full Phase Oregon Licensed Landscape Contractor

Victoria Leason, Office Administrator
Victoria Leason is the office administrator for Land Effects with many years in business administration including extensive work with CPAs, tax preparers and attorneys covering all aspects of business operations. Victoria previously worked in administration for firms in construction, aviation and technology fields.
At LEI her responsibilities include accounting, billing, payroll, operations, and also customer service; happily assisting clients when they phone or email the LEI office.
A native Oregonian, Victoria's family had a ranch in Central Oregon for 42 years. Victoria held a Private Pesticide applicator license for 10 years and now has a Commercial Applicator License for LEI.
Accreditation:
Commercial Pesticide Applicator License – Ornamental Turf Herbicide and Aquatic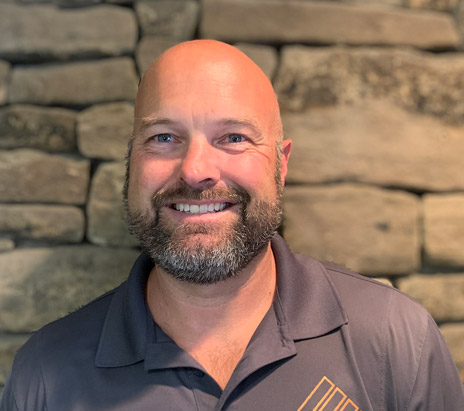 Tom Busik, Owner
Tom Busik is a native to the Central Oregon area. He grew up developing his interests in plants, soil and turf and grass management and took on many jobs working with local golf courses. After a degree in horticulture specializing in Turf Grass Management, he pursued his dream of becoming a Golf Course Superintendent. With nine years of Assistant/Superintendent experience, Tom decided to further his passion and took over a Landscape Maintenance Division of a large Central Oregon landscape company. Within a few years, Tom decided it was time to venture into his own business and partnered with another talented landscape professional to create their own company. Tom brings a synergy of creative ideas and experience to Land Effects Inc.
Accreditations:
Bachelor of Science in Turf Grass Management (Oregon State)
Oregon Certified Backflow Tester
Full Phase Oregon Licensed Landscape Contractor
Dave Wydra, Maintenance Manager
Growing up in Central Oregon had a major influence on the development of my passion for the outdoors. As an avid backpacker, skiier, cyclist and angler, I grew to embrace the natural beauty and serenity of my surroundings and acquired a love of things that grow. This ardent interest in the outdoors ultimately motivated me to pursue a profession which allowed me to spend as much time as possible outside. For just over 20 years I refined my agronomic and construction skills working in golf course managment. In 2014 I decided it was time for a change and became a member of the Land Effects team, where I can apply my knowledge and experience to the landscaping profession.
Accreditations:
College courses in Turf and Soil Science, golf course design and irrigation design.
Rain Bird and Toro central control programming courses
Rain Bird Certificate of Irrigation Design
Richard Miller, Irrigation Technician
Richard Miller is originally from Wyoming, having lived in Bend, Or. since 2004. Richard is a Service Tech. with 20 years of experience in all phases of irrigation including parks, golf course, residential, commercial, and in agricultural systems. He also services, repairs and maintains water features, lighting systems, pump systems, and performs backflow device testing. Hobbies include camping, boating, and outdoor activities. Richard and his wife Patty also own and operate the Deschutes County ROCKS Boxing Team, and is the Oregon Golden Gloves and Silver Gloves boxing director. His passion is volunteering as a Boxing coach, providing opportunities, and an outlet for youth of all ages in the community.
Accreditations: Attended Western Wyoming Community College while
serving an electrical apprenticeship.
Oregon certified Backflow device tester
Oregon Low voltage licensed repair and installer
2-wire system irrigation repair and installation
First-aid and CPR certified
Dane Alderman, Irrigation Technician / Eagle Crest Manager
Born and raised in Oregon, Dane moved to Central Oregon in 2012. He started with Land Effect in 2013 working on a maintenance crew. From there he was a crew lead, and is now working as an irrigation tech and foreman. Dane enjoys fishing and spending time with his family. With his wife of eleven years they share five amazing kids.
Chris Conway, Project Manager
Matt Cox, Construction Foreman and Mason
Raul Moreno, Construction Foreman
Tim Morrison, Construction Foreman
Originally from outside New York City, Tim finally made his way to Bend in 2016. Growing up with a love of the outdoors is what brought Tim into the landscape industry years ago. Working at a small, high-end company in the northern suburbs of Boston helped develop his love for quality landscapes. After working the ski industry for several years, Tim decided to get back into the landscape industry while not giving up all his hiking, running, biking and snowboarding opportunities. Now with 10 years of landscaping experience, He loves meeting and exceeding Land Effects customers' as much as chatting about the latest trail conditions.